About Us
Cambridge Documentary Films is a non profit organization established in Massachusetts in 1974, founded by Margaret Lazarus and Renner Wunderlich. The purpose of the organization is to create new perspectives on important social issues and give voice to groups and individuals whose perspectives are ignored by mainstream media. Cambridge Documentary Films produces and distributes award winning documentaries to thousands of universities, community organizations, schools, libraries and public interest organizations throughout the United States and the world. These films have won numerous prizes, including an Academy Award, and have been screened at the UN General Assembly, the White House, the Office of the Vice President, the US Congress and numerous state houses. The subjects include: advertising's image of women, domestic violence, trauma, rape, eating disorders, self-esteem, media literacy, homophobia, the labor movement, gender roles, career counseling, nuclear war, reproductive health hazards, the women's health movement, gay and lesbian parenting and other social issues.


Why our films are short documentaries
We believe in making documentaries that foster discussion and the exchange of ideas among viewers. We are convinced that this is how people integrate the ideas they are seeing and hearing into action. They bring what is important to them to the ideas in a film and that powerful synergy motivates activism. That is why we provide discussion and study guides for our films, so that anyone committed to the subjects can lead a productive session after the screening. That is also why we try (and it is a struggle) to keep our films short. Community activists and educators tell us that often they only have an hour or an hour-and-a-half to present a film. We think that the most important role a film can play in social change is to provoke critical thinking and discussion. That reflective process is as important as, if not more important than the film itself and we don't want to cut that time off.
All of our films are produced directly for community and educational audiences. They are not made for television and then recycled into the educational market. They are made independently from mainstream media bureaucracy and program directors. Therefore we depend on you as the primary users to pay to purchase our work. All of our film prices include public performance rights because that is the way we believe they should be used. That's why they are more expensive than a home video use purchase.
Margaret Lazarus
Academy Award winning documentary filmmaker, author and lecturer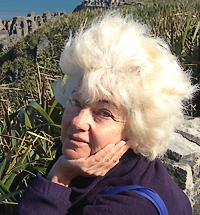 Margaret Lazarus is the Executive Co-Director of Cambridge Documentary Films. She is an independent documentary film producer and director. Her documentary film Defending Our Lives, won the Academy Award for Best Short Documentary Film. Throughout her career she has combined her political activism with documentary filmmaking. She began by producing a weekly public affairs program for television in Boston.
She was a Senior Fellow at the Tisch School at Tufts University.
Margaret Lazarus is a member of the Academy of Motion Picture Arts and Sciences, and has lectured at universities and conferences throughout the United States. She has written editorials on film, media and violence in society syndicated through the Scripps-Howard and Knight-Ridder services to over thirty major newspapers. She is the co-author of the chapters on violence against women for Our Bodies-Ourselves, (all editions) and many articles in journals and magazines including "Producing Media" in Feminist Media Studies in Feminist Media Studies and "The Documentary," for the Neiman Report.
Renner Wunderlich
Academy Award winning documentary director and producer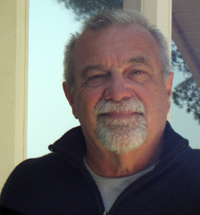 Renner Wunderlich is the Co-Director and Co-Founder of Cambridge Documentary Films. He has produced and directed many films about social justice and women's issues, including films on rape, body image, and media culture. In addition to the Academy Award, his films have won numerous awards and prizes, and have been screened at many of the major film festivals around the world and in the United Nations General Assembly, the White House, the Office of the Vice President, the US Senate and the House of Representatives. He worked for twenty years as a freelance editor, sound mixer, and cameraman for major networks, public television and educational institutions.

Renner Wunderlich is an independent licensed social worker with a specialty in the mental health needs of creative clients in the arts and of veterans. He has worked with homeless veterans, returning veterans from the Iran and Afghanistan wars, and wounded veterans including those with post traumatic stress and substance abuse. He worked at the Veterans Administration and US Army Wounded Warrior Program, and was a member of the Massachusetts Governors Council on Veterans Affairs.

He is also a private pilot who built and flew his own aircraft.
Awards
Margaret Lazarus and Renner Wunderlich have been the recipients of numerous awards, festival awards, special screenings, and honors, including (in reverse chronological order):
"Excellence in Journalism" 20th Anniversary of the Victim Bill of Rights commemoration
"Pass Award" National Council on Crime and Delinquency--for two different films
"The Image Award for Vision and Excellence" Women in Film and Video/New England
"One of the Outstanding Documentaries of the Year" Academy of Motion Picture Arts & Sciences Foundation and the UCLA Department of Film and Television--for two different films
Special Screening, Women's Commission, United Nations
"Audience Award" Iowa City International Documentary Film Festival
"People's Choice Award" Mob Film Festival
"Women Who Dare Award" Jewish Women's Archive
Special presentation, UN General Assembly and 250 International, simultaneous locations
"People's Choice Award" Vermont International Film Festival
Second Place Columbus International Film Festival
First Place National Council on Family Relations Film Festival
"Leading Woman of the Year" Patriot's Trail Girl Scouts
"Women in Motion Film Award" Emerson College
"Oscar" Academy Award for Best Documentary Short Subject
"Outstanding Independent Film of the Year" the New England Film/Video Festival
"Silver Apple"-- the National Educational Film Festival--for two different film
First Place the National Council on Family Relations Film Festival--for three different films
"Chris Award" First Place at the Columbus International Film Festival
"Silver Plaque" the Chicago International Film Festival
"Exception Merit in Media Award" the National Women's Political Caucus
"Red Ribbon" the American Film and Video Festival for two different films
"Blue Ribbon" the American Film and Video Festival--for three different films
First Place--the Chicago land Educational Film Festival
First Place--World Peace Film Festival
"Best of the Independents"--WENT-TV--Independent Focus
First Place--the American Journal of Nursing Media Festival
"Family Life Film Award"--the National Council on Family Relation
"Best of the Independents"--WENT-TV--Independent Focus
"Best Documentary"--the San Francisco International Film Festival
Non competitive festivals and special screenings
Their films have been screened at numerous non competitive festivals including:
American Association for the Advancement of Science Film Festival | American Public Health Film Festival | Berlin Film Festival | Best of Fest Film Festival | Convergence Film Festival | Crested Butte Reel-fest | Denver International Film Festival | Double Take Film Festival | Docside Touring Film Festival | Edinburgh Film Festival | Filmosav (India) | Hot Springs Documentary Film Festival 2001, 2002, Human Rights Watch Film Festival | Peace and Human Security Film Festival (NY) | American Film Institute | International Women's Film Festival | Joseph Papp's 13th Global Village Film Festival | Los Angeles Short Film Festival | Leipzig International Festival of Documentary and Animation | London Film Festival | Los Angeles Filmex | Mannheim Film Festival | Melbourne Film Festival | New Orleans Film Festival | Reel to Real Film Festival | Canada, Rocky Mountain Women's Film Festival 1989 1994, 2002 | Sao Paolo International Film Festival | Seattle International Film Festival | Summit 98 National Violence Prevention Film Festival | the USA Film Festival (Dallas)1987, 2002 | Vancouver International Film Festival | Washington D.C. International Film Festival | Welsh International Film Festival | Woods Hole Film Festival | Women in the Director's Chair Film Festival.
Special Screenings:
The General Assembly of the United Nations | The White House | the Vice President's Office | the Senate Judiciary Committee | the Senate | the House of Representatives | the United Nations NGO Conference, Copenhagen | the Executive Office of the Department of Health and Human Services | the Department of Justice | State Legislatures | the Museum of Modern Art (NYC) | the Museum of Fine Arts (Boston) | the Whitney Museum | the Chicago Peace Museum | the Portland Arts Center | the National College of District Attorneys | the American Bar Association | the National Women's Studies Association | the American Psychological Association, | the American Psychiatric Association | the American College of Obstetrics and Gynecology | the American Public Health Association | the International Association of Women Judges.