Before it Kills Us All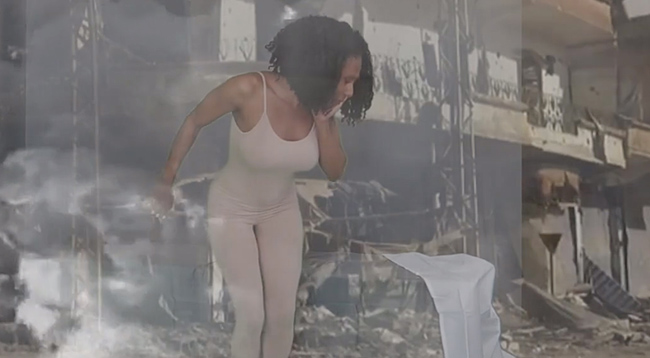 Content warning: this film features graphic images of war, atrocity, and police violence and brutality.
Divided into three sections, Before It Kills Us All begins with a gruesome chronicle of violence—from the horrors of war to police violence against Black and Brown bodies to the willful destruction of our planet and its wildlife—all wrought by the hands of men. The middle section offers a counterpoint in the form of historical footage of women's resistance including protesting suffragettes, women in Liberia who demonstrated to end the country's civil wars, a Women's March on Washington, and even a section from the subversive 1968 film The Girls. The third and final section offers the possibility of hope as traditional, male-dominated power structures are replaced by communities that nurture and value empathy. This new version features the music of the brilliant composer Missy Mazzoli. Dance is woven throughout the work as a metaphor for healing and an expression of the human potential to change.
Watch a recent conversation between director Margaret Lazarus and Ohio State Associate Professor and Roy Lichtenstein Chair of Studio Art Carmen Winant filmed on the occasion of this screening of an earlier version of "Before It Kills Us All" that was shown at the Wexner Center for the Arts.
What they say about "Before it Kills Us All"
Both haunting and hopeful, Margaret Lazarus' Before It Kills Us All makes a powerful argument that the future is female. Using found footage, Lazarus, an Oscar-winning director of documentary films, traces a disturbingly violent world history wrought by patriarchal power structures and charts a more hopeful future through female leadership and community.
Jennifer Lange, Film/Video Curator, Wexner Center for the Arts
Unavailable in DVD

Click here
if you want to read more about "Before It Kills Us All" or view it and have any comments or questions
Running Time: 16 minutes